Dr. Stagg earned his M.Div. from Brite Divinity School at Texas Christian University, and his PhD from Garrett-Evangelical Theological Seminary and Kellogg School of Management at Northwestern University. He was ordained as a minister of the Christian Church (Disciples of Christ) in 1995. A member of the Board of Trustees of Columbia College, a Disciples-affiliated college in Columbia, Brad and his wife Patricia have three children: Luke, Annie, and Noah.
Rev. Spear earned his Master of Divinity degree from Lexington Theological Seminary, Lexington, Kentucky and was ordained by the Christian Church (Disciples of Christ) in 2000. Jimmy is active in the Christian Church (DOC) at the area, regional, and national levels. He yearly directs summer church camp, serves on several regional task forces, and has served as a member of the General Board of the Christian Church (DOC) in the USA. Jimmy's trademark is his unending fascination with automobiles. He keeps a little collection of old cars always ready for a summer night cruise. In the summer months he can be found spending his free time on his boat on the Mississippi River.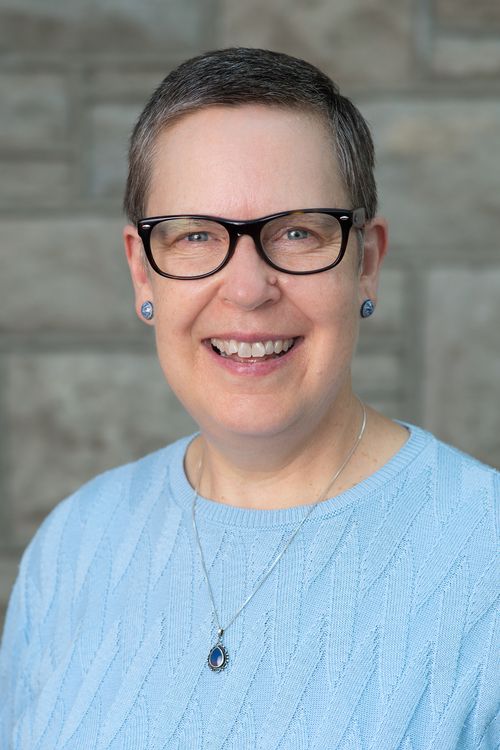 Director, Columbia Area Older Adult Ministry
Rev. Sally Robinson was ordained in the Christian ministry in 1987. She served congregations in Kentucky and Iowa. In 1999 she returned to Missouri and began chaplain ministry in long-term care and retirement communities in Columbia, MO. She has been the Director of
Columbia Area Older Adult Ministry
since 2005.
Assistant Director, Columbia Area Older Adult Ministry
Dr. Kim Leon served as Director of Lifestyle Enrichment at Lenoir Woods Healthcare Center from 2014-2018. She is currently a student in the Master's of Divinity program at Phillips Theological Seminary and seeking ordination in the Christian Church (Disciples of Christ). Kim serves as an Elder and Worship Department Chair at First Christian Church where she has been a member since 2010.
Director of Music Ministry
Michael holds a Bachelor of Arts degree in Vocal Music Education from Wartsburg College and is currently pursuing a Master's degree in Choral Conducting at the University of Missouri. He and his wife, Alli, enjoy traveling, spending time with family and friends, and playing with their goldendoodle, Copper.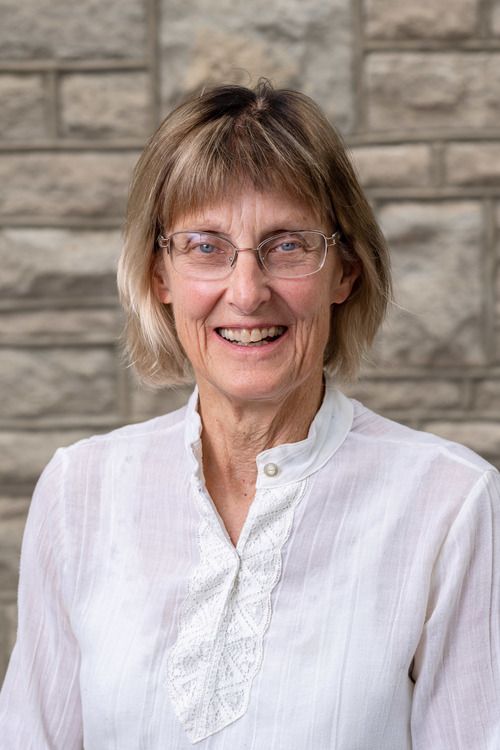 Rochelle previously served churches in Columbia, St. Louis, Chicago, Iowa, and California. She is professionally a medical doctor and serves as assistant professor/hospitalist with the University of Missouri General Medicine School/Clinic. She enjoys spending time with her husband, Jerry, and their two grown sons.
Travis brings a longtime passion for music and more than three decades of musical experience to First Christian Church's early service each week. He studied music and business at Graceland University, where he led and performed in several vocal and instrumental ensembles. In his spare time, Travis is active in the Columbia music scene and often plays in groups and studio sessions.
Director, Mother's Day Out Preschool (MDO)
Tracy Westhoff has worked at Mother's Day Out for 31 years. She taught the pre-kindergarten class for 16 years and has been the director of MDO for 15 years. She graduated from the University of Missouri with a degree in human environmental science with an emphasis on child and family development. All three of Tracy's children are alumni; her daughter, Nichole, is the Assistant Director at MDO.